Imperial Germany Postage Stamps
Following the unification of Germany in 1871, the German Empire issued its first postage stamps in 1872.  Until 1900, the stamps were of a fairly simple design due to printing limitations of the time.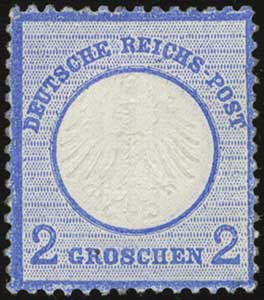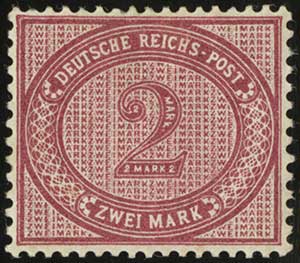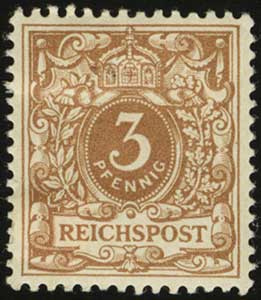 In 1900, Germany began issuing stamps of the Germania series, which would remain the standard stamp design for the remainder of the Imperial period.