Despite being a neutral country, Luxembourg became one of the first casualties of the war on the Western Front. On 10 May 1940, the Wehrmacht overran Luxembourg as part of the plan to outflank the Maginot Line.
Military and then civil administrations were quickly installed by the German authorities. These administrations made efforts to Germanify the population, with the exception of Luxembourg's Jews, who were deported.
During the German occupation, all Luxembourg stamp issues were overprints of either German or existing Luxembourg issues.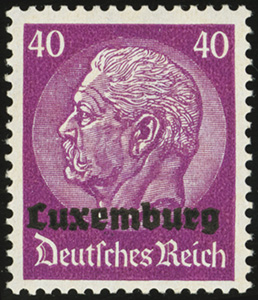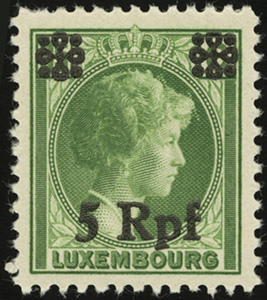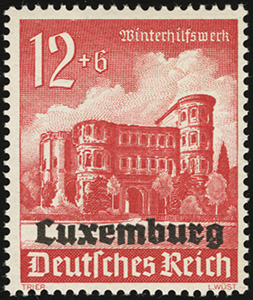 Luxembourg was finally liberated in September 1944 by Allied forces as they pressed east toward Germany.