In 1927, the Reich Transport Ministry sought to speed up trans-Atlantic mail service to America.    To do so, they entered into agreements with the Norddeutscher-Lloyd shipping line, Lufthansa, and the Reichspost.  Under these agreements, the NDL liners Bremen and Europa would be equipped with catapults and floatplanes, allowing delivery of mail to shore while the liners were still 500-800 km from port.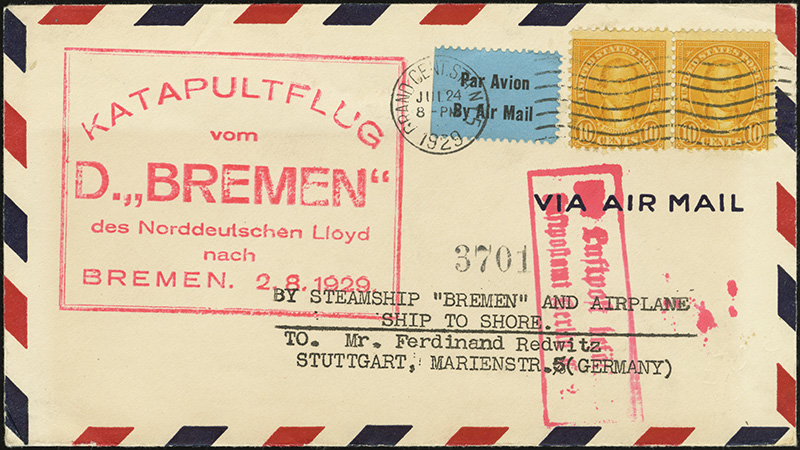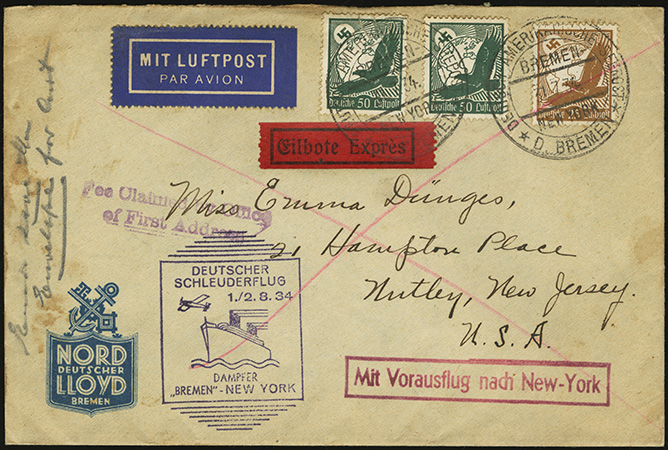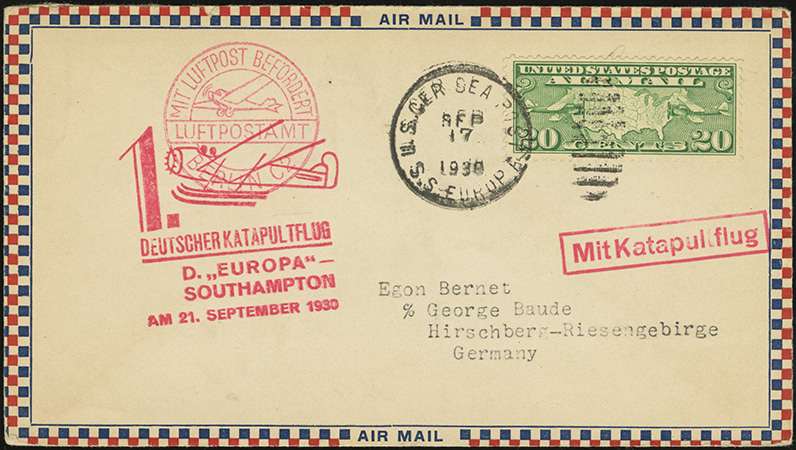 The first catapult fight was launched from the Bremen on 22 June 1929, and the service was discontinued in 1935.
In 1933, a catapult airmail service was also instituted for liners on the Germany-South America routes.  This service was in operation until 1939.  Unlike the North Atlantic Catapult Post in which mail was carried by airplane only on the final leg of each journey, mail on the South Atlantic routes was carried by airplane on both ends of the routes, with ship carriage only in between Las Palmas and Fernando de Norontha.