At the onset of World War II, Britain made the conscious decision not to defend the Channel Islands.  As a result, the islands were easily captured by the Germans in the summer of 1940.
German postage in Jersey consisted of two sets — definitives in the same style as the Guernsey definitives, and a set depicting landscapes of Jersey.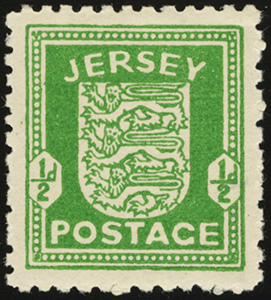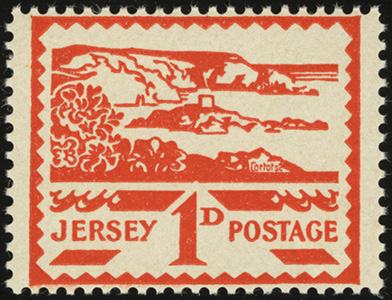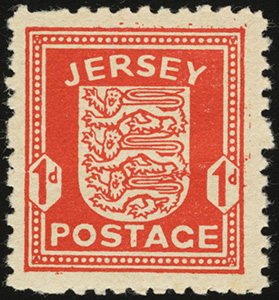 Jersey was surrendered to German forces on 1 July 1940.  The Germans would remain in control of the island until the close of World War II.