During the late 19th Century, China granted concessions to numerous foreign powers, including France, Great Britain, Russia, the U.S., Japan, and Germany.  As a result numerous foreign postal services had offices operating within the country.
Germany opened its first post office in China on 16 August 1886, in Shanghai, and would eventually open a total of 21 post offices in the country.   The postage used at the German Post Offices in China consisted of overprints of German Krone / Adler and Germania Issues.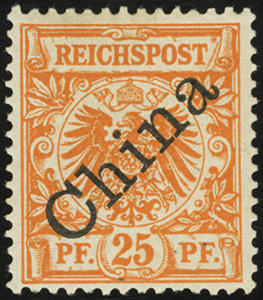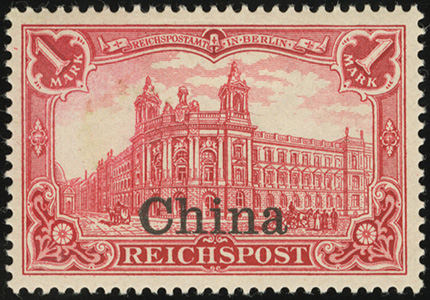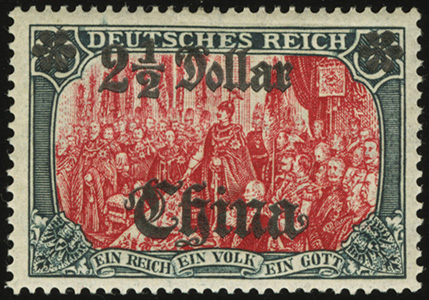 In addition, due to the influx of German military personnel into the German-leased areas and the Boxer Rebellion of 1900, numerous feldpost, naval and maritime post, and provisional stamps and cancels exist.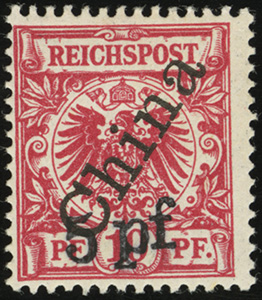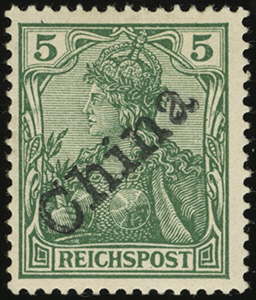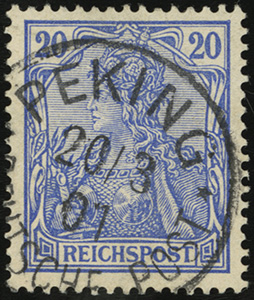 The last German post offices closed after China declared war on Germany on 16 March 1917.