Following the Axis invasion of Greece in October 1940, the country was divided into German- and Italian-administered areas.  Italy's areas included approximately two-thirds of Greece, with the Ionian Islands directly administered as Italian territories.  During that period, Italian postage was overprinted for use on the islands.
Following the defeat of Italy in 1943, Germany assumed responsibility for the Ionian Islands.  German occupations stamps were issued only for use on the island of Zante (Zakynthos).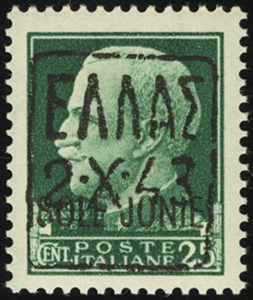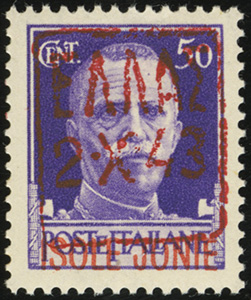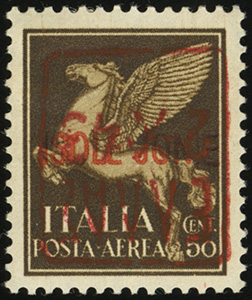 The German occupation of Zante ended when British forces liberated the island on 12 September 1944.