In the mid- to late-19th Century, German missionaries and traders began settling Togo. By 1884, competition among traders in the area had led to conflicts with the natives, so German emissaries, acting at Bismark's request, settled treaties with several native tribes, establishing a German protectorate over the coastal areas of Togo. The protectorate would expand slightly through an 1885 treaty with the neighboring French which gave Germany control over Klein-Popo.
As with most of the German colonies, Togo initially used overprints of German Krone / Adler issues, then the standard colonial Yacht Issues.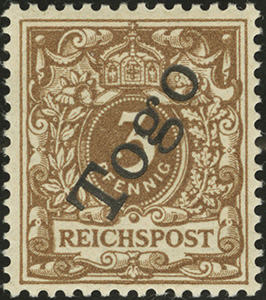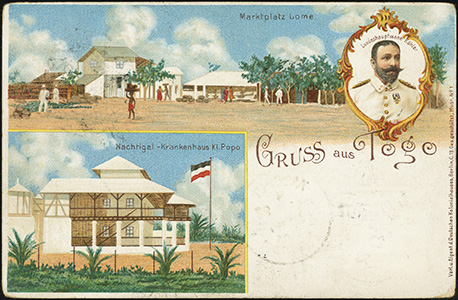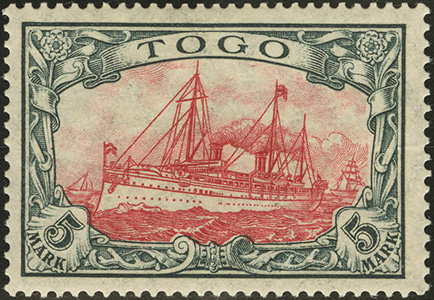 At the outbreak of World War I, British forces approaching from the west, together with French forces approaching from the east, quickly overwhelmed the meager German defenses. On 7-8 August 1914, the main coastal cities fell, forcing a German retreat up the Lome-Atakpame railway. Within weeks, all resistance ceased, with the final German capitulation occurring on 27 August 1914.