In 1869, German missionaries established the first German presence in the territory that would become German East Africa. In 1884, the Company for German Colonization was founded by German explorer Carl Peters, and immediately began establishing treaties with local chiefs in the coastal region.
Over the next decade, the newly-founded German East Africa Company would increase German influence in the area by opening customs houses and forming agreements with local chiefs and Sultans. In the last years of the 1880s, however, Arabs opposed to the increased European presence began raiding and killing German settlers. The German East Africa Company requested assistance from the Imperial government, which quickly came in the form of ships and men under the command of newly-appointed Imperial Commissioner Hauptmann Hermann von Wissman. Within a year, the insurrection was crushed, and in 1891, Germany acquired sovereignty over the entire territory.
As with most of the German Colonies, the German East African postage consisted of overprints of German issues, followed by versions of the Yacht Issues.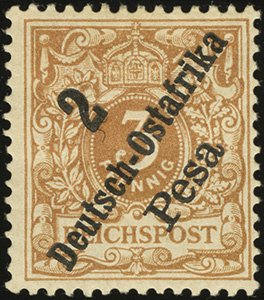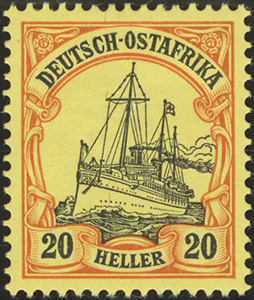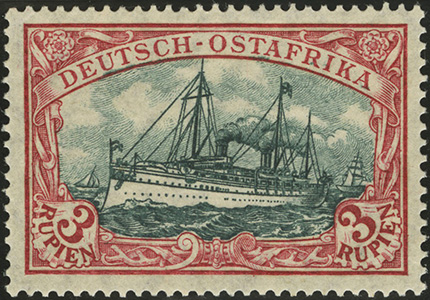 The collection also features a variety of provisional issues designed, issued, and/or used in German East Africa.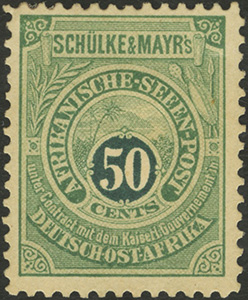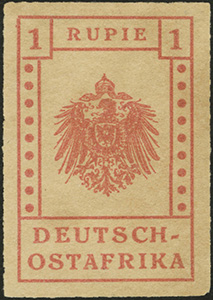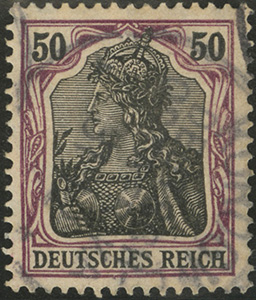 With the outbreak of World War I, German East Africa did not fall as the other German colonies did. German forces under General von Lettow-Vorbeck would embark on a lengthy campaign against British forces in the region, and would remain the only German foreign army in the field for the duration of the war. His forces finally surrendered on 25 November 1918, a week after the armistice in Europe.
For a Google Earth map of the post offices in German East Africa, including samples of postmarks and photos from the period, see here.