As with the neighboring Alsace region, Lorraine has been ceded back and forth between France and Germany on several occasions.  In 1940, following the German conquest of France, the region once again fell under German rule.
During the four years of German occupation, a single set of stamps was issued for use in occupied Lorraine.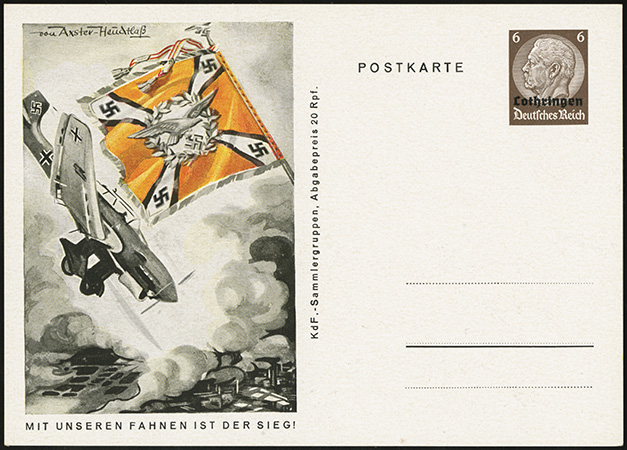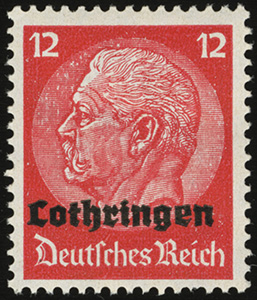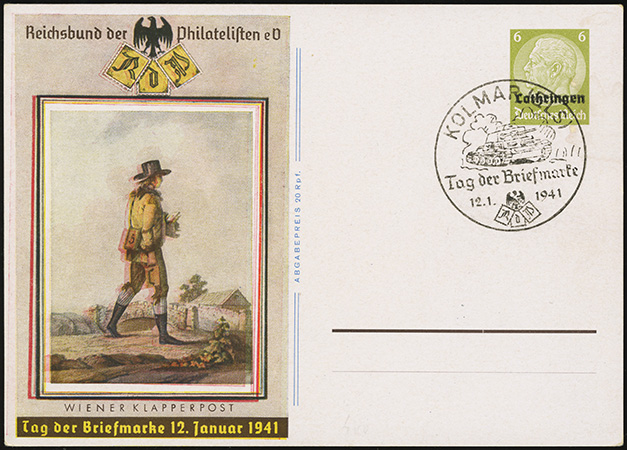 Germany would retain control of the region until the Allied advance on the Western Front freed the territory in 1944.