The Kurland (in German, Courland) area of Latvia was under the administration of the Reichskommissariat Ostland from June 1941 the end of the war.  In October 1944, the advancing Red Army cut-off portions of Germany's Army Group North (later renamed Army Group Kurland), isolating them in an area that became known as the Kurland Pocket.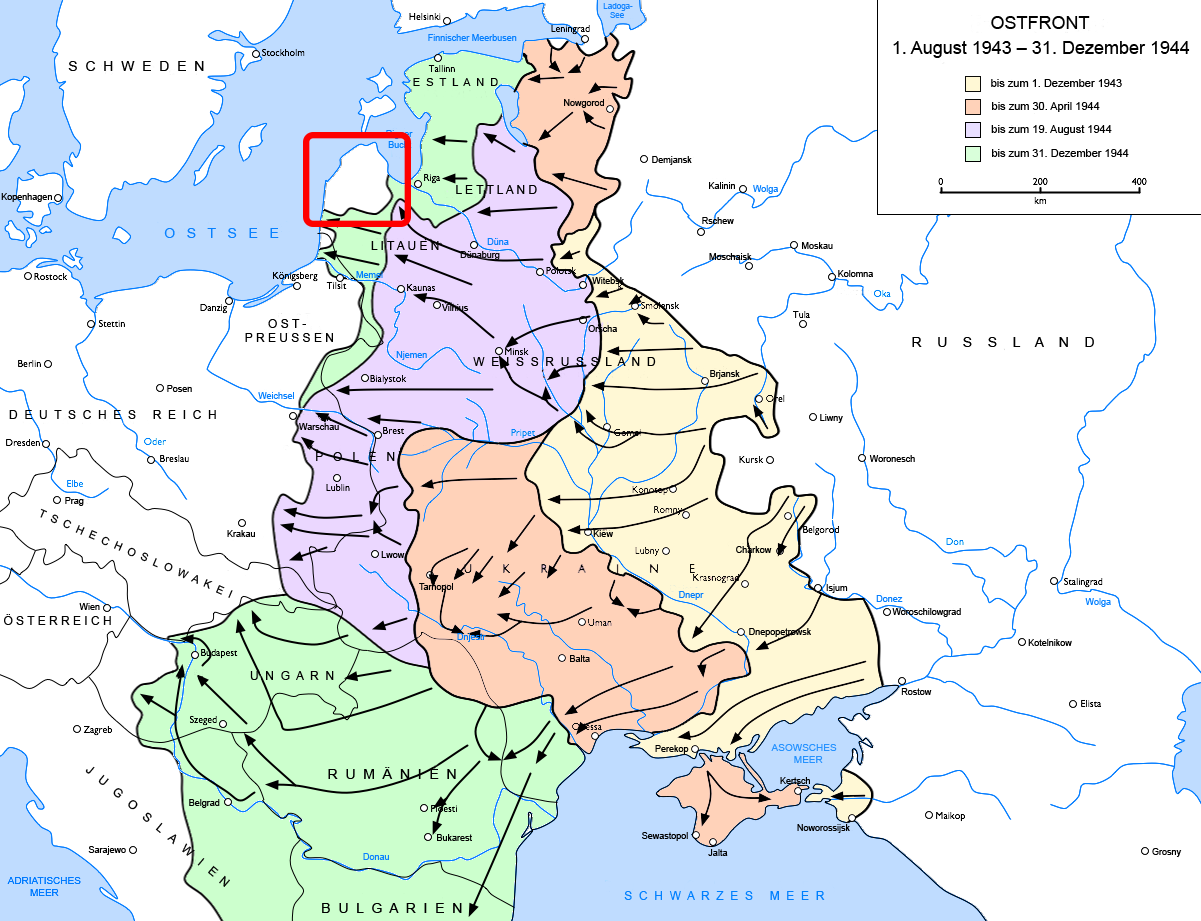 Kurland Pocket (in red rectangle)
In April 1945, the Germans ran out of stamps issued for civilian use, and were forced to use overprinted German definitives and feldpost stamps.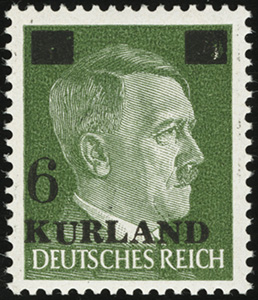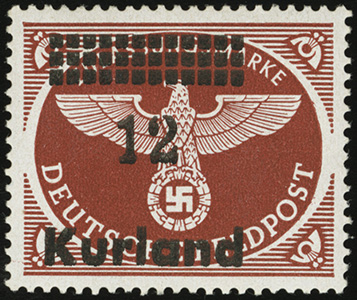 The German troops in the Kurland Pocket held out until the end of the war, eventually surrendering on 12 May 1945, upon the final capitulation of Germany.