In 1899, the Reich Post Office setup its own postal system in Morocco to better serve German trade companies in the region. The system began with seven post offices, with the post office in Tangier serving as the main office reporting directly to the Reich Post Office in Berlin.
The postage used at the German Post Offices in Morocco consisted of overprints of German Krone / Adler and Germania Issues.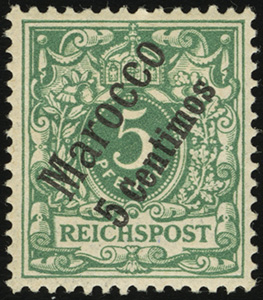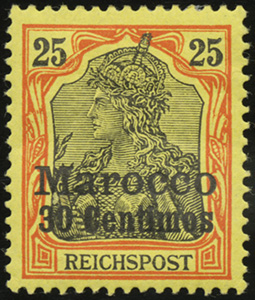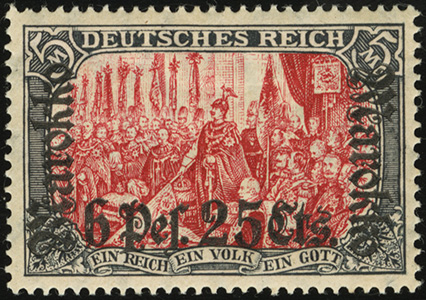 With the outbreak of World War I, the post offices in the French Zone were occupied and closed. The post office in the International Zone of Tangier was closed two weeks later, on 19 August 1914. Post offices in the Spanish Zone (Arsila, Alkassar, Larache, Tetuan) remained open until 18 May 1919, when pressure from the French finally led to their closure.