Following the German conquest of Poland, the Generalgouvernement was formed to govern that portion of Poland which was to be incorporated into Greater Germany.  The Generalgouvernement was not governed in the same manner as most occupied territories, because the region was intended to be a permanent part of Germany rather than a temporary occupation.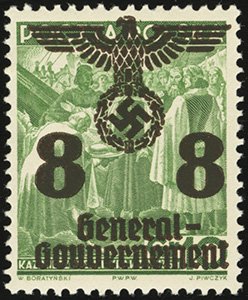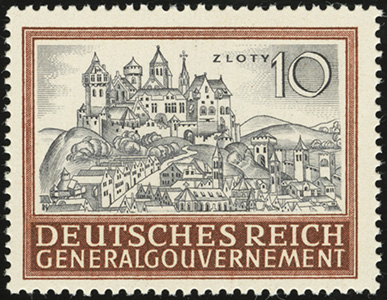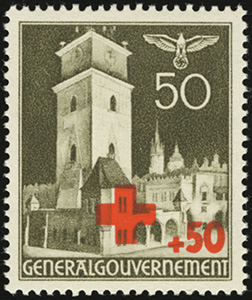 The government was not officially run as a puppet state, though the policies of the Generalgouvernement mirrored those of Hitler's government, and much of the Final Solution was implemented by the Generalgouvernement.
The collection shown here also includes stamps printed or used by non-governmental entites within the Generalgouvernement, inclusing partisans opposing the government during the Warsaw Uprising of 1944, and Jews living in the Łódź/Litzmannstadt ghetto.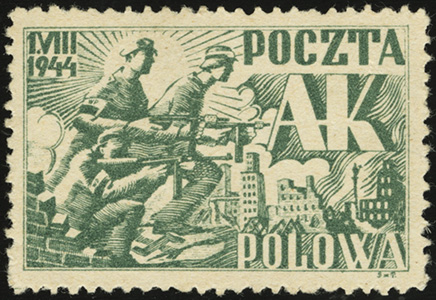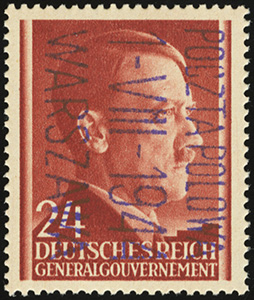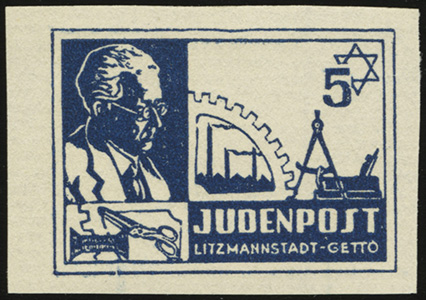 The Generalgouvernement lasted until 1944, when the Russian advance through Poland led to its fall.