In 1885, Germany bought the Marshall Islands from Spain, and made them a German protectorate.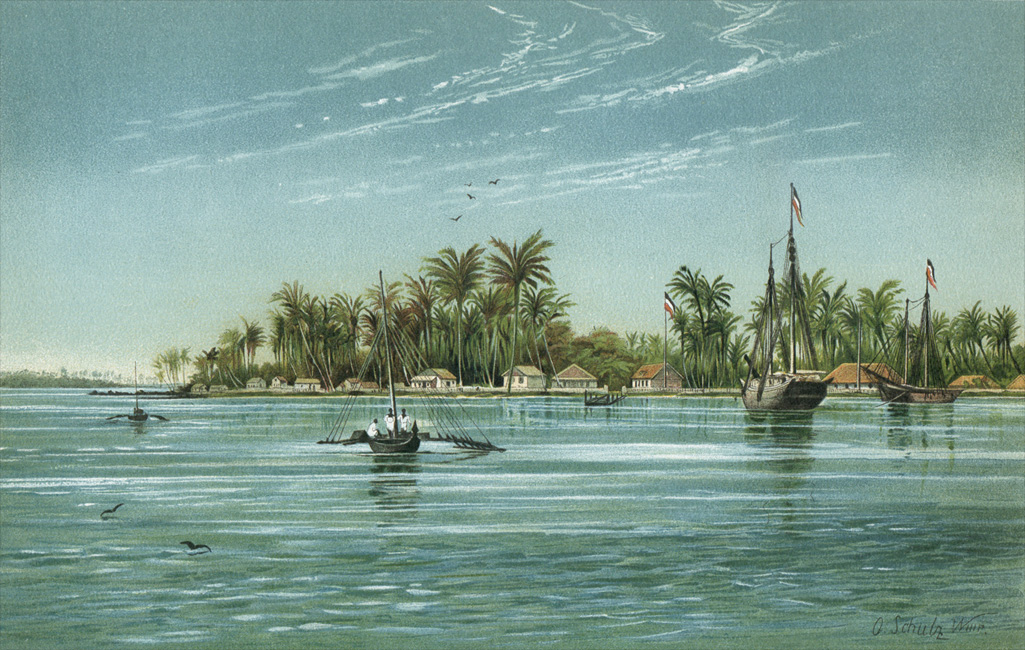 German ships at anchor, Jaluit, Marshall Islands
As with most of the German colonies, the Marshalls initially used overprints of the German Krone/Adler Issues, then later used the standard Yacht Issues.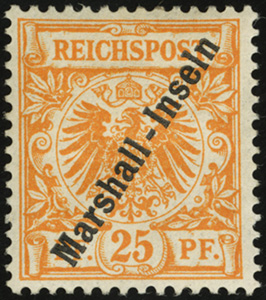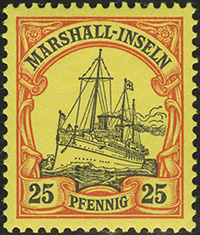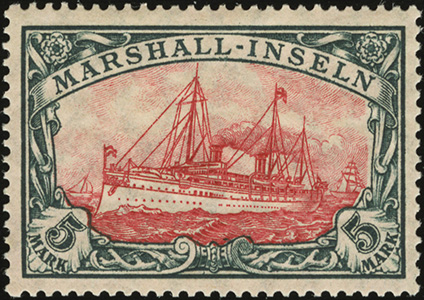 The collection also features several provisional issues used during periods of postage shortages in Jaluit.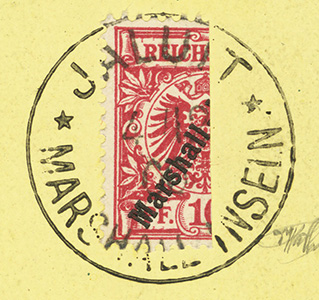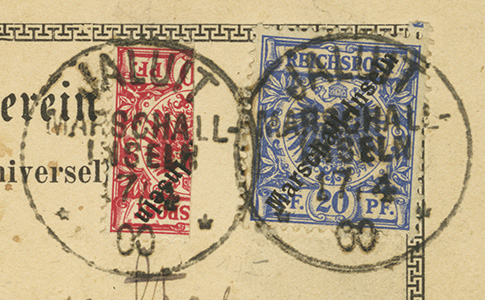 Germany lost control over the Marshall Islands in the early stages of World War I, and the islands became a League of Nations mandate at the cessation of hostilities.