The North German Postal District opened the first post office in Constantinople on 1 March 1870. In January 1872, the Reich Post Office assumed responsibility for the office, and began establishing other post offices throughout the Ottoman Empire. The post offices were closed on 30 September 1914 with the entry of the Ottoman Empire into World War I.
The Turkish Post Offices initially used German issues, with Overprints becoming the standard postal issue beginning in 1889. Overprints were valued in piaster/para, and beginning in 1908, French centimes.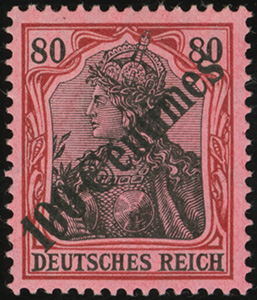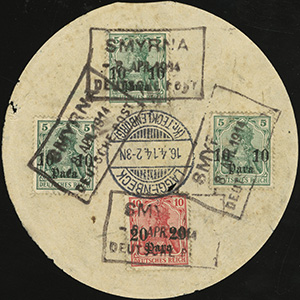 All of the German Post Offices in Turkey were closed on 30 September 1914 due to the outbreak of World War I.