In September 1943, German forces entered Albania to relieve Mussolini's Italian forces, which had recently surrendered after being badly beaten by Albanian partisans.  Germany quickly occupied the capital, Tirana, and drove the partisans into the hills and to the southern regions.  Germany then organized an new Albanian government to rule the new, "neutral" Albanian Kingdom.
During its short lifetime, the Albanian Kingdom issued two sets of postage stamps.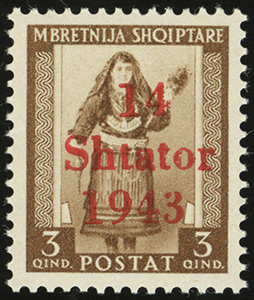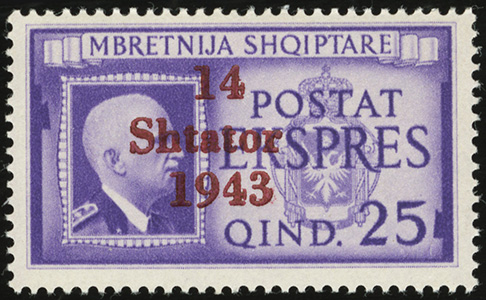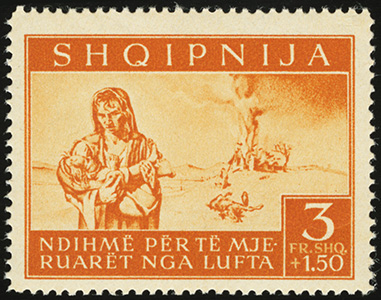 The fighting would continue, however, as the partisans struggled to regain power.  By late 1944, Germany was in retreat on all fronts, and the partisan forces were able to press this advantage.  On 29 November 1944, the Albanian partisans finally liberated the entire country from German rule.