In 1941, German officials began efforts to convince Indian POWs to switch sides and fight for the Axis against the British, who had long been the colonial governors of India. These efforts were marginally successful, with a small initial cadre of 300 selected and trained as the Indian Legion, more commonly known as "Azad Hind," or Free India.
During the short period in which the Indian Legion was in existence, one set of propaganda labels was privately produced and sold as a means of fundraising to benefit the legion.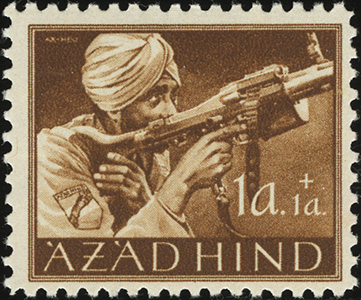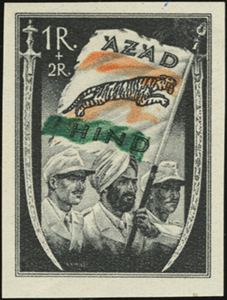 This initial cadre would eventually expand to over 2,500 troops, and by 1943 the Legion was posted to various assignments in Holland and France. The Legion was to be used mainly in non-combat assignments throughout the remainder of the war.
In March 1945, the remaining members of the Legion were captured by Allied forces while attempting to reach neutral Switzerland.