Lernt Deutschland kennen!
The "Lernt Deutschland kennen!" (Get to Know Germany!) cards were issued over a span of 30+ years beginning in 1932. Each card featured a scenic German picture on the left side.  Any German town could order the cards and choose the view, provided they ordered at least 50,000 cards.  For this reason, hundreds of different varieties exist.
Beginning with the MiNr. P233 series (1934), printing codes were added to the lower right of the cards.  The printing codes (ex. 34-49-1-B7) consisted of the year (34), series (49), cylinder or plate number (1), and the view identifier (B7).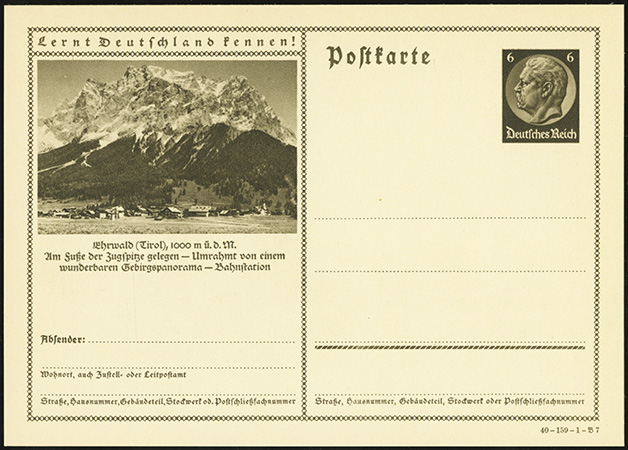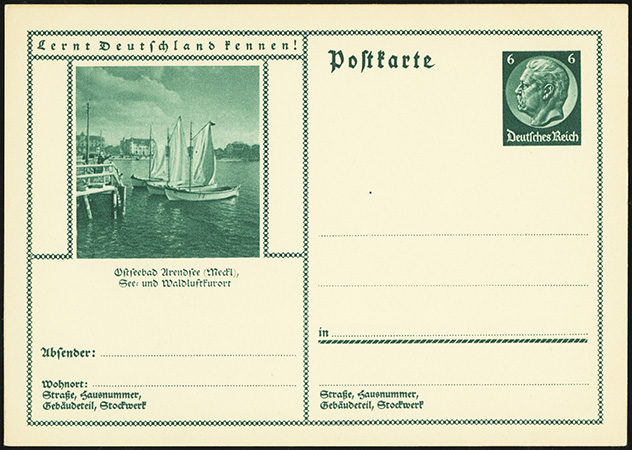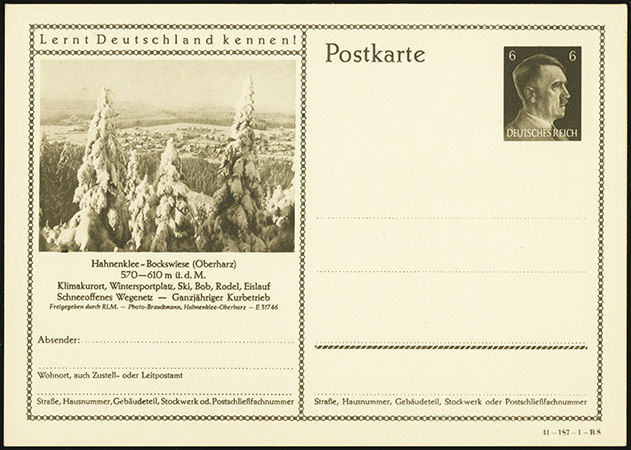 For Lernt Deutschland cards of the Weimar period, see MiNr. P201 and P202.