Following the Spanish defeat in the Spanish-American War, Spain largely lost interest in its Pacific possessions. On 8 February 1899, Spain sold the Marianas and Carolines to Germany for 25 million pesetas. The German presence in the Marianas (in German, Marianen) would remain small throughout the period, with only three German inhabitants for several years of the colony's history.
As with most of the German colonies, Marianen initially used overprints of the German Krone/Adler Issues, then later used the standard Yacht Issues.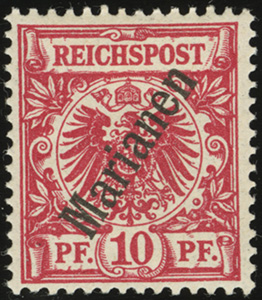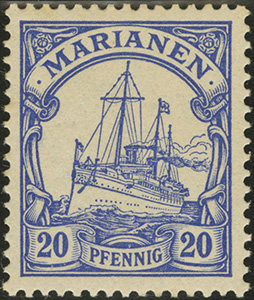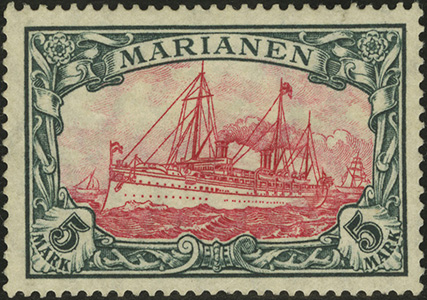 With the outbreak of World War I, Saipan fell to Japanese forces on 14 October 1914.