After conquering Belgium, the Germans released from Belgian custody Léon Degrelle, leader of the fascist Rexist Party. The Rexist Party began assembling a military force, the Corps Franc Wallonie (Walloon Free Corps) for the purpose of crusading against Bolshevism.
Shortly thereafter, the Germans ordered the formation of a Walloon Legion for service on the Eastern Front.
During the short period in which the Walloon Legion was in existence, several propaganda labels were privately produced and sold as a means of fundraising to benefit the legion.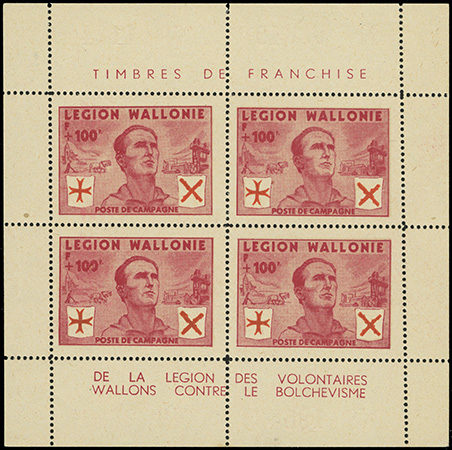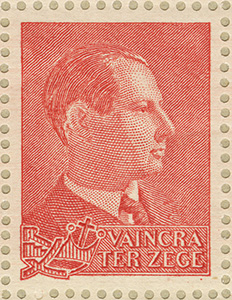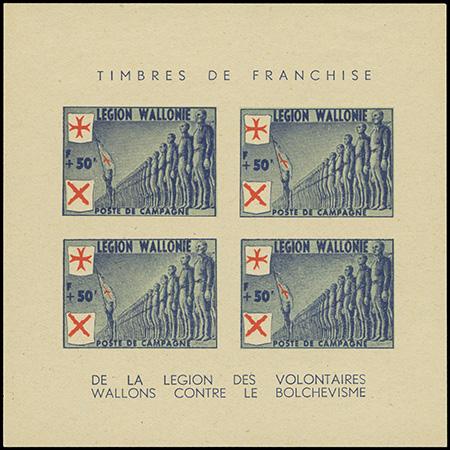 Following training, the Corps Franc Wallonie was incorporated into the German forces as the 373d (Wallonische) Infanterie Battalion. On 15 October 1941, the Battalion was ordered to the Eastern Front.
Throughout 1942, the Battalion saw combat with Army Group South. In June 1943, the Battalion was transferred to the SS, and was reorganized as the SS Volunteer Sturmbrigade Wallonien.
The Brigade was returned to the Eastern Front, where is saw heavy fighting in the Dnieper-Carpathian Offensive and the Korsun Pocket. Following heavy losses, the unit was reinforced by Belgian fascists fleeing the Allied advance.
With the influx of new recruits, the Brigade was redesignated the 28th SS Volunteer Grenadier Division Wallonien in October 1944. The Division would continue to fight on the Eastern Front until, after suffering a final defeat in April 1945, it fled west to surrender to the British.