In the late 19th Century, China was a valuable source of trade for the European nations, but was also highly unstable. Due to this instability, the European powers sought treaties under which the European powers would lease port cities, giving the countries safehavens for trade and their naval forces.
In November 1897, two German missionaries were murdered by a mob in Kiautschou (in English, Kiauchau). German naval forces occupied the city, and the German government used the occupation to press the Chinese government for a long-term lease of the port. In March 1898, Germany and China entered into a 99-year lease under which Germany would control both sides of the entrance to Kiautschou Bay, as well as the islands within. Around this leased territory would be a small neutral zone which would, in effect, also be under German control.
Unlike the other German colonies, Kiautschou never used dedicated overprints of the German Krone / Adler issues.  Rather, the initial Kiautschou postage was postage of the German Post Offices in China with an additional value overprint.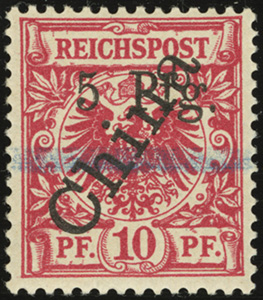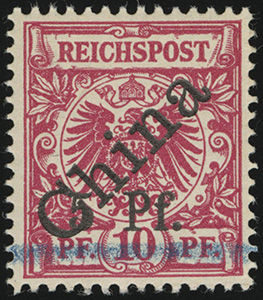 These were then followed by the standard Yacht Issues used in all the German colonies.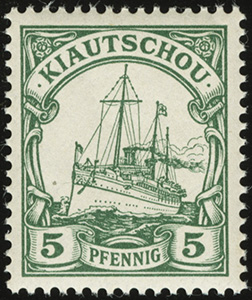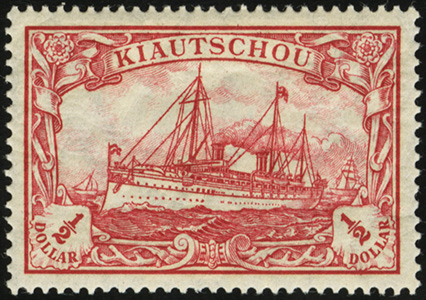 With the outbreak of World War I, Japanese forces invaded the territory on 5 September 1914. Despite fierce fighting, the German defenders held out until 7 November 1914, when they were finally forced to capitulate.