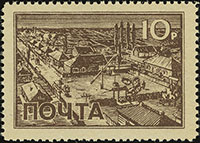 This series was issued in July 1943 by the German propaganda section of the Postal Ministry.
Shown below are the stamps of the GermanStamps.net Collection on the physical album pages.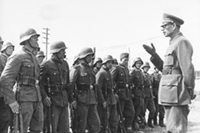 In 1943, Russian General Andrei Andreevich Vlasov convinced the Germans who had captured him that he could raise an army of Russians (the Russian Liberation Army) to fight alongside the German Army against the communist Red Army.