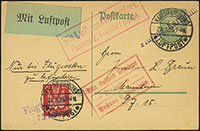 On 23 August 1925, a Flight Day was held in Karlsruhe.
Shown below are the stamps of the GermanStamps.net Collection on the physical album pages.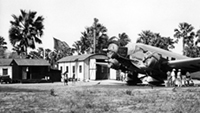 During the Weimar period, airmail became a huge area of collecting interest in Germany. First flights, special flight days, and commemorative flights were held on a regular basis throughout Germany, leading to ample collecting opportunities.