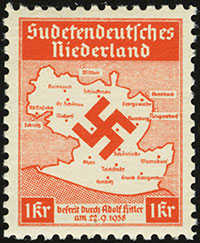 This set of stamps for the Sudetendeutsches Niederland (Sudeten Lowlands) was produced in September 1938, but was never officially issued.
Shown below are the stamps of the GermanStamps.net Collection on the physical album pages.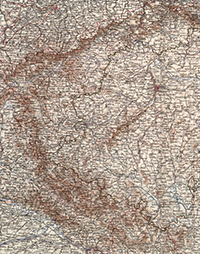 On 1 October 1938, the Sudetenland was formally ceded to Germany. Until sufficient supplies of German stamps could be procured, the Sudeten German Party sold surcharged Czech stamps at local post offices.