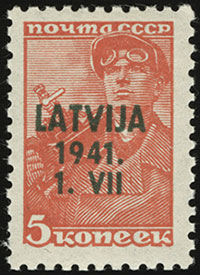 This series was issued in July 1941. These were the only stamps issues solely for use in German-occupied Latvia.
Shown below are the stamps of the GermanStamps.net Collection on the physical album pages.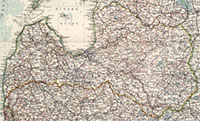 During the German occupation, a single set of overprinted stamps was released specifically for use in Latvia.