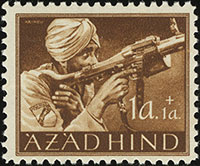 This series was issued by Germany in February 1943 to commemorate the Azad Hind movement and the Azad Hind Legion.
Shown below are the stamps of the GermanStamps.net Collection on the physical album pages.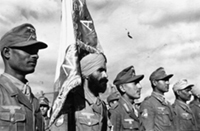 During the short period in which the Indian Legion was in existence, several propaganda labels were privately produced and sold as a means of fundraising to benefit the legion.